The free NSW Health program to help kids get the right fuel to perform at their best and stay healthy
Finish with the Right Stuff is a free NSW Health program that helps junior sports clubs to promote water as the drink of choice and have healthy food options for children and patrons. We understand that changes to your club need to be quick and practical, without affecting club profits!
After the game is over, all their hard work can be undone by loading up on unhealthy food and drink. It's important that sports canteens offer the right stuff for kids to finish the game strong. This gives their body the best chance of recovering and powering through the day.
Completely free
Guided support
Practical tools and tips
Resources and merchandise
Who can join?
Clubs and associations with a junior club/team can join for FREE if they are NSW based.
What will your club
receive for free?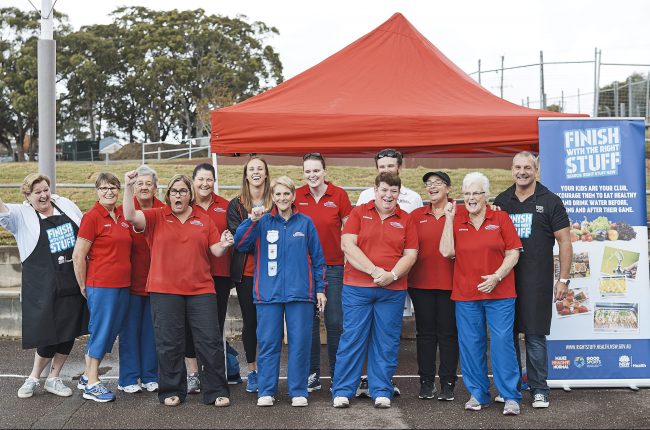 Guided support
Receive FREE, tailored digital support to help you and your club make healthy changes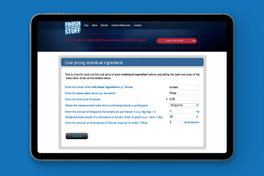 Practical tools and tips
Gain access to resources such as:
Guided support
Online resources and tools
Free merchandise
Helpful resources
and merchandise
Get free, limited edition merchandise to support healthy habits including water bottles and carriers, menu boards and more
Finish with the Right Stuff partners for 2021
We are proud to partner with leading sporting organisations such as Netball NSW. These codes support their clubs and associations to choose healthy food and drink for players and patrons.
Hear from some of our ambassadors and sporting clubs
Finish with the Right Stuff program gave our committee the confidence to implement changes that we all knew were beneficial for the kids playing our sport.

Tracey (Club President)
Wollondilly Redbacks
It's been a fantastic program, watching this club transitioning over the past three seasons… focusing on water straight after play...

Lydia (Parent)
Wallsend CRL
Join now and start
the program!
Get free support and resources for a healthier junior sports club